There are many aspects to consider and take into account, but the best part is that it is much easier than it seems …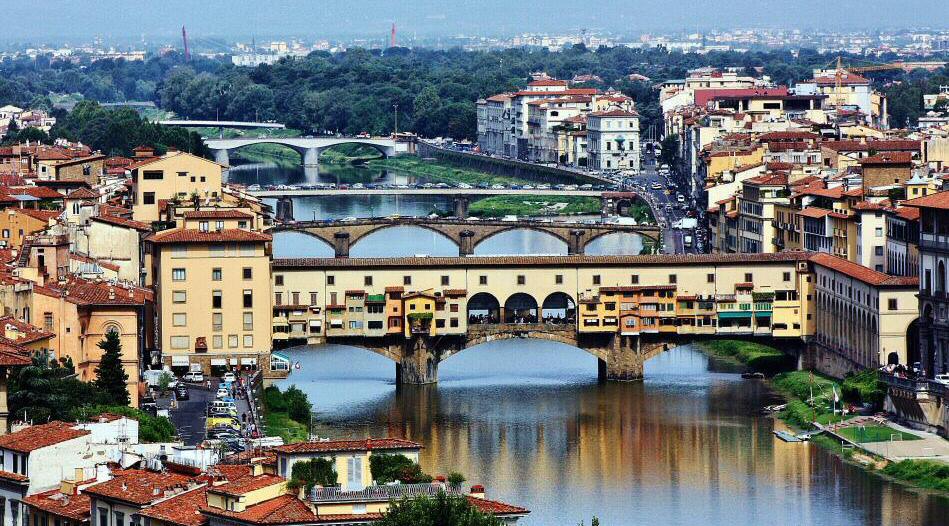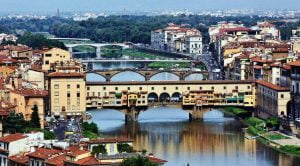 That is why in this article we are going to give you some useful tips so that you can organize your own trip , do it completely to your own measure, and so you spend your money on what you really are going to enjoy.
How to organize my trip
It is always said that the best thing to travel is to remember that perfect trip when you return home.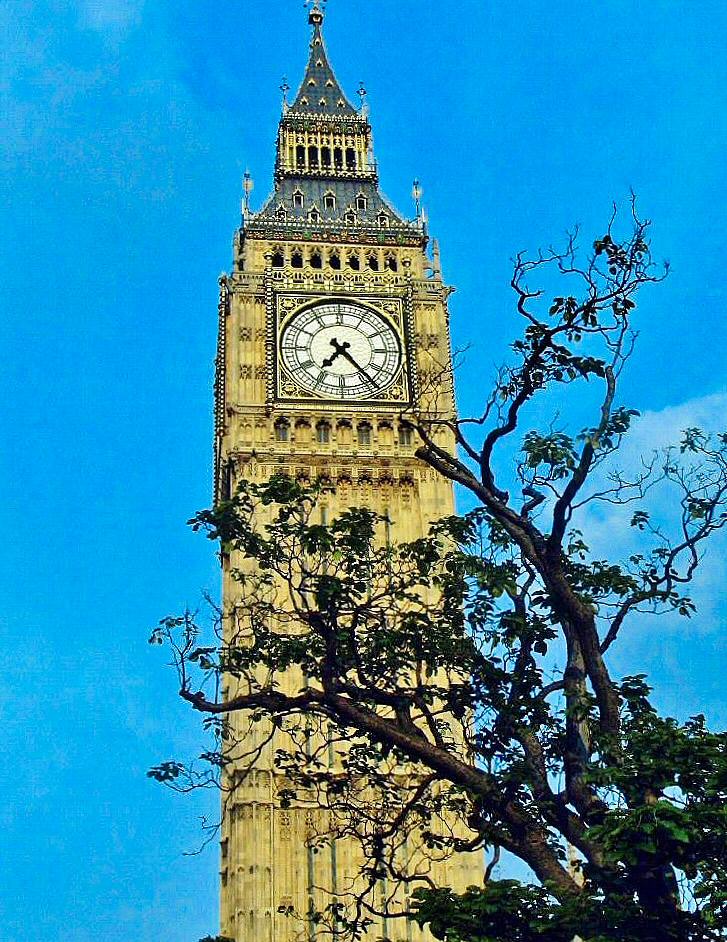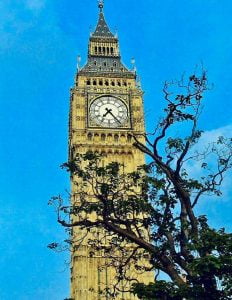 And the best of all is that organizing it is very easy, and by doing it yourself you still enjoy it more and remember it with more affection.
For that we start at the beginning. Do we buy the flight?
Tips for buying cheap flights
It is clear that the first thing is to book the flights that take us to the city or country we want to visit.
And this is precisely where you can make the trip a lot if you do not take into account some small tips that we are going to detail.
Booking the ideal flight is an art that is polished with the passage of travel.
That is why we have created a specific article based on our experience in which we give you 14 tips to hire the perfect flight .
And you must also take into account these tips on how to claim for the delay or cancellation of your flight .
Do I need a visa for my trip?
If at the time of organizing your trip you are thinking about doing a tour of your country, this point you can skip it obviously is not necessary.
But if you are going to leave it and you are going to travel abroad , you need to know what agreements your country has in terms of tourism and transit of people with the countries you want to visit.
There are countries that when receiving tourists ask for information about your trip to make sure you travel with the idea of ​​sightseeing, and not for other purposes such as staying, working or committing crimes.
Depending on your country of origin, you will more or less know which countries require these procedures or not. But if you do not know it or have doubts, it is very easy to inform you.
You just have to enter the embassy website of the country you want to visit, where the information is usually published in a very visible way so you do not have any doubts.
Basically there are usually three possibilities:
– That you do not have to do anything, simply take your basic documentation, such as ID or passport.
– When arriving in the country, before accessing the customs control of the airport, you have to pay a small fee (sometimes they ask for a photo)
– Before traveling, you must have issued an authorization from the embassy or a visa.
In cases where it is necessary to go to the embassy, ​​they usually ask for very simple information that you have to present before traveling.
It is convenient that this possible process you inform well in advance of the trip if the visa is going to take a week.
There are many countries that have agreements to facilitate the transit of passengers, so in practice most of the time the paperwork will not exceed paying something to enter.
The countries that receive the most tourists annually are usually very agile in these procedures.
Where and how to book a hotel?
When it comes to booking hotels , the decision of where to do it is very personal and varies clearly depending on the budget, the duration of the trip, the type of traveler you are and your hobbies.
Our advice is to use some of the search engines and hotel compactors that are the ones that host most of the offer to stay especially in large cities.
In our case we usually use booking.com  because it is the portal where all the accommodations want to have visibility given that it is the world leader, and because of our experience, what more and varied offer of establishments shows.
But logically you can use the one you prefer.
Before these platforms only offered hotels, but for a while now they have all kinds of accommodation, such as apartments , the most appropriate option if your needs include having a kitchen available.
And, of course, the typical motels you find in countries like the United States.
On the subject of how to choose the perfect hotel, we must take into account several points:
Book hotel in advance
The trick to getting spectacular hotel prices starts with booking a lot of time in advance .
But it is not only a question of price, but of the location, since the best located hotels are those that are used up before.
When you see the prices you can choose the type of room , including some aspects, such as having views of monuments or viewpoints, which are well located, with more or less beds, breakfast included or not, etc …
These characteristics differentiate each room and therefore within the same hotel you can find different prices.
If you are one of those who like to search until you find the perfect price, in addition to the advance, it is important to check if you have a free cancellation and book one that includes it.
Take advantage of the free cancellation
Hotels vary according to demand, room prices vary continuously.
If you are curious to check it, you just have to check in regularly to see the same hotel, and after a few days, or as the date approaches, the price goes down or goes up.
If you have made the reservation in advance and the free cancellation is included, you only have to see how the price evolves and in this way if you go down you just have to change the reservation.
In certain occasions the variation of the prices can get to be quite important.
It should also be noted that in high season and in widely visited destinations, the price does not usually go down, and booking in advance is the only solution to find a good price or the specific location you want.
Location of the hotel
One last important tip for booking the hotel is the location of it.
The ideal is to have the hotel in the center so you do not have to use too many transports and walk around the cities.
But if rooms are no longer available, or because of the high price you can not afford to book in the center, especially in large cities, take a look at public transport.
Try to find your accommodation in neighborhoods that are close to any metro, train or bus stop.
It is also useful for the hotel to be close to the train or bus station that connects you to the airport in order to facilitate the transfer.
Sometimes it is better to be further away but better communicated than to be closer but with worse connections.
Do I need to purchase travel insurance?
This is one of the most important points of a trip.
Do not ever leave the country without having an appropriate travel insurance , especially since you can get into serious problems if you have a medical emergency.
The problem of medical emergencies is that you do not know when or where they are going to happen, and we say it from our own experience.
And this advice is not only for the case of traveling to distant countries, but also for traveling through European countries.
In this case it is possible that you have the European Health Card that covers medical incidences, but there are many other benefits that travel insurance offers you , and that in case of incidence they will save you paying a lot of money.
When hiring travel insurance it is important that you review the clauses because not all insurances or insurance companies are the same.
It is important that you bring:
– Appropriate medical coverage, and depending on the country you are traveling to, make sure that the amount you cover is more or less high.
– To travel to certain countries, such as the United States, the limit that covers must be high because health is very expensive.
– Check if the insurance has franchises in case of going to the doctor and how much is, because that amount should be paid by you before certain incidents.
– It has to cover possible cancellations, delays or loss of luggage at airports; It's not usual, but it happens …
– In case of very serious incidents, it is important that the insurance covers the expenses of travel and stay of a companion; From experience, it is important that if something happens abroad you can be accompanied and that it does not cost you such a large sum of money.
– If you need to drive motorcycles or other vehicles abroad, check that the insurance covers you in case of accident. Not everyone does it, or if they do, there are times when it comes as an extra.
In any case there are companies that offer you the possibility of choosing a basic type of insurance and adding more options depending on what you need.
Whatever your needs and your trip, do not even think about traveling without insurance .
How to go from the airport to the hotel?
When making a trip, it is very important to have well-organized transfers, especially when arriving at the destination.
The first thing to think about is how to get from the airport to the city where we have landed.
Each city has its own transport system so in practice if you want to use public transport you should look at it individually.
You just have to search in google "how to go from the airport (to the city you choose) by public transport?" And you will see many pages that write articles just about that.
But if you do not want to complicate yourself, you have another option, as it is always a little problematic to go with your bags on public transport.
In practice, if you travel a family or a small group of friends, the option of booking a transfer  that picks you up at the airport and takes you directly to your hotel is usually better economically  .
And the same for the return.
Here you have the information about transfers in different cities of the world , with the way to hire them.
What transports to use in my trip?
Once you get to the city it is important that you have clear how you are going to move.
There are cities that are small, or have the historical center very concentrated, walking them is more than enough.
But in other macro cities you will have to use the train, subway, buses, and even taxis.
The ideal is to look at how the local population moves. It does not make sense to travel by car through cities such as New York, London or Madrid where the best way to get around is by metro.
That is why each trip and each country is different and we recommend that you inform about the most used transports in the cities you are going to visit.
Tips for renting a car
If for your trip what you have planned is to make a route through different places, or you will go to places badly communicated with each other with public transport, the best option is without a doubt to rent a car .
It is important that, especially to travel to certain countries, you have an international driver's license, because if you can not pass, they will not let you rent the vehicle.
To get it out, you only need to request it in the Traffic department corresponding to your country, with a little advance notice in case it takes to issue it.
As with visas, there are countries that ask for it and others that do not, it is a very easy process that does not require any time to request it.
In case you need a vehicle, here we leave you all the information you need to know with 23 tips to rent a car for your trip .
How to drive on your trip
Another very important aspect if you are going to travel by car , is to take into account how are the roads of the destination country, and what are the preventions that you must have when driving on these roads and cities.
There are places where you have to take special care, and where you must adapt to the customs and habits when driving
In this last case, in addition to needing to get used to driving on the left, you have to be careful in the narrow roads you will find in the Highlands .
What to see in …?
And finally, to know what to visit and what sites you can not miss in the city or country where you are going to travel, you have two options that are not mutually exclusive.
The first would be to look up information on the internet on travel information pages such as ours, where we discover the most interesting places to discover and we advise you on everything you need to travel .
In this way you will have a very clear idea about what to see in the city or country where you arrive, to the point that you can plan your own visit or travel route.
In this regard, our advice when visiting a city is always start by pointing to a guided tour .
This way in a visit of three or four hours you have a very good approach to the most outstanding places to visit, so that later on your own you will have the option to go deeper into these visits.
These excursions can be hired at the destinations themselves, but there are certain visits that if you do not book ahead of time, you will not be able to do them.
Here we leave the page where we usually hire our excursions , they offer detailed information of each visit or excursion.
We hope that this article will help you, if you have any questions do not have a problem asking us then we will try to advise you in everything we can so that you can set up your perfect trip.