Maybe you have been wanting to travel to India for a long time , as is my case, but there is no doubt that it is a very special destination where it is important to go well advised to turn this trip into a great experience and not a bad memory.
Now, you may not want to make the trip in a classic organized circuit, but you do not dare to go on your own either.
Here I am going to talk about an alternative option offered by a great friend, Carmen Teira , who together with Antonio Aguilar , offer us an original trip in Spanish that really gives you the opportunity to know and experience the country .
Carmen and Antonio are two lovers of the Asian continent with a long journey behind them, of which I can give you faith.
After falling in love with India , a country where he has spent long periods in recent years, now through his independent project  Panipuri Travel Agency organize trips in countries such as India , Nepal , Sri Lanka and Vietnam .
All the routes they offer have been designed by these experts in tourism in Asian countries.
To do both organized group tours and customized trips , the former being the most demanded by the family atmosphere that differentiates them from tour operators traditional.
A characteristic of Panipuri Viajes group trips is that they are limited to a maximum of ten people .
These small groups guarantee a personalized treatment, as well as creating a family atmosphere among travelers.
You also have the possibility to change plans when the group agrees, and reach those places that large groups do not have access to.
Another factor that differentiates trips from Panipuri with respect to the traditional circuits of large agencies are the activities that are carried out.
Thus, you can eat in the canteen of a Jain temple , live for a few days with a local family, visit different NGOs, enjoy a movie afternoon watching a typical Bollywood movie , or attend cooking classes.
The objective of Carmen and Antonio is that, at the end of the trip, you leave with the feeling of having really lived the country .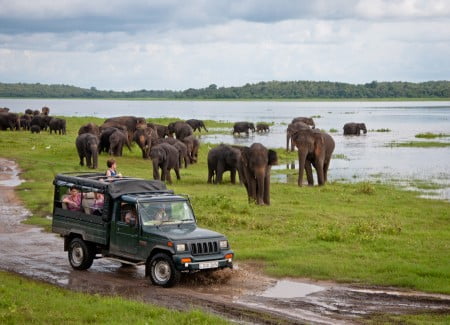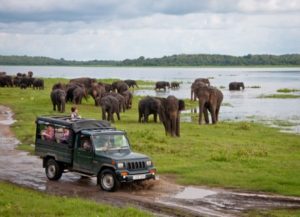 In this way, travelers benefit from a double vision: that provided by the guides and local people with whom they will meet along the route, and that of the lovers of the country, who know (because they have lived through it) the cultural shock that Sometimes it causes the traveler to visit countries such as India.
According to Carmen , " our company aims to be a support for the traveler, who feels that he is traveling with a friend, while trying to bring Asian culture to our western mentality from a human, happy and, why not, not lacking in his little touch of humor ".