Landscapes such as Halong Bay or cities full of contrasts like Hanoi , the city with the most motorcycles in the world, or its terraced rice fields give the country a unique incentive to get to know it.
In this article we will give you all the necessary information you need to know before traveling to this wonderful and friendly country.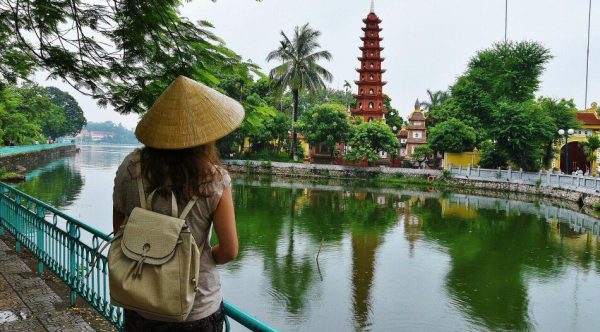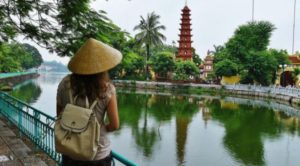 Tips for traveling to Vietnam
1.- What vaccines do I need to travel to Vietnam?
Depending on your country of origin, the need for vaccines varies, so it is best to approach the unit of tropical medicine in your community.
You detail what your trip will be and that is where they will inform you and, if necessary, give you the vaccines.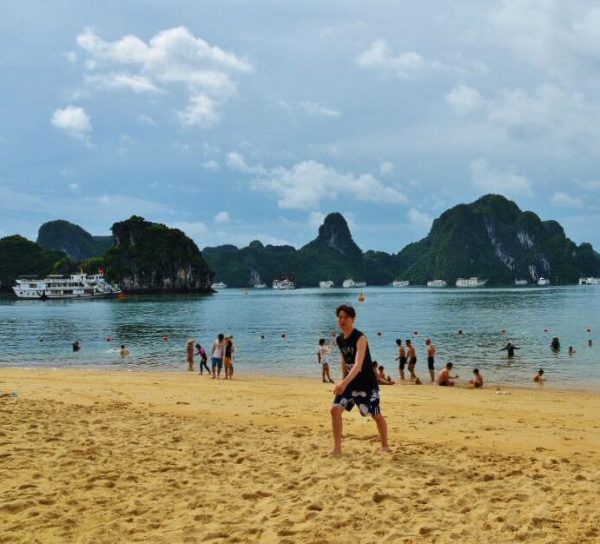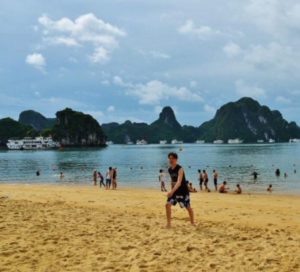 The normal thing is that if you are only going to move around the most tourist areas, you hardly need any vaccine and some antibiotic in case something happens to you there.
You have to do it with enough time, because if a vaccine is necessary, it needs a period of time to be effective.
2.- Hire travel insurance for Vietnam
This may be the most important advice you have to know before traveling to Vietnam .
It is very important to take out travel insurance with good medical care for the days you are in the country.
Health is not good and it is very expensive, it is one of the great problems common to most countries in Southeast Asia.
We think that nothing will ever happen to us on trips, but you would not be the first or the last to have an incident, so make sure you hire a good travel insurance that covers everything, including transfers and repatriations.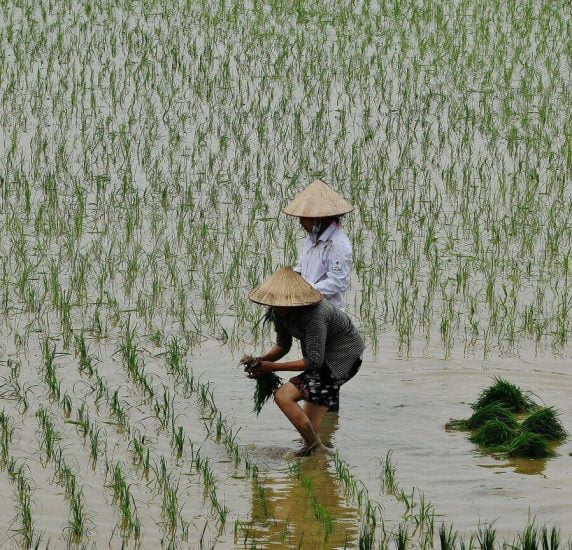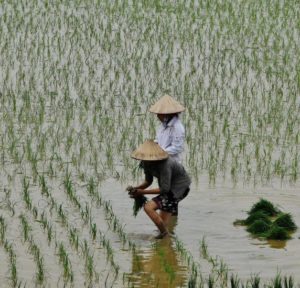 3.- Where is it better to exchange currency in Vietnam?
The official currency of Vietnam is the Dong , although it is more important to have dollars because in that country they accept them without problems.
The Dong is especially useful for small purchases in local shops, or for street meals whose value in dollars is minimal.
In most restaurants they accept credit cards, but not if you are going to eat at street stalls, it is advisable to bring some local currency or, at least, dollars.
To get money is to look as comfortable as any of the ATMs  ATM ; They usually charge you a commission of around two euros every time you take out money.
4.- What is the best time to travel to Vietnam?
The climate in Vietnam is clearly conditioned by the winter and summer monsoons .
The summer monsoon that goes from April or May to October and brings with it a tremendous humidity and heat; we give faith of it because we traveled to Vietnam in July.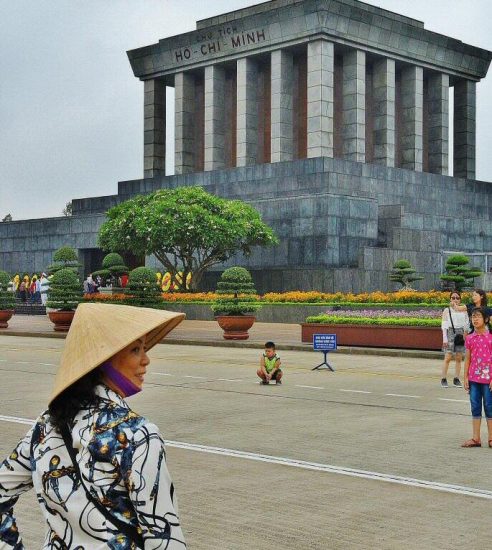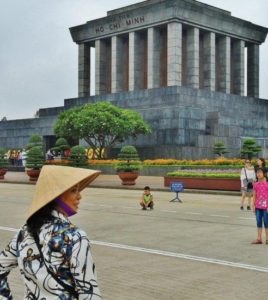 The other monsoon, the winter one, is from October to March, with cold temperatures to the north and moderate temperatures to the south.
That is why the best time to travel to Vietnam is in the months of April, May, October and November, at the beginning of the monsoons.
5.- How to move in transport through Vietnam?
To move within the cities, it is best to either hire a tuk-tuk , or hire a guided tour that takes you by car with air conditioning.
Also, if you dare, you have the option of renting a motorcycle, but beware … in large cities it is not easy to drive with it.
To move between cities in Vietnam there are several means of transport, and one of the most used is the night train , but it must be said that communications within the country are very bad and transfers take a long time.
6.- What to eat in Vietnam?
This is one of the facets that we most enjoy in general during our trip through Southeast Asia, and in Vietnam even more.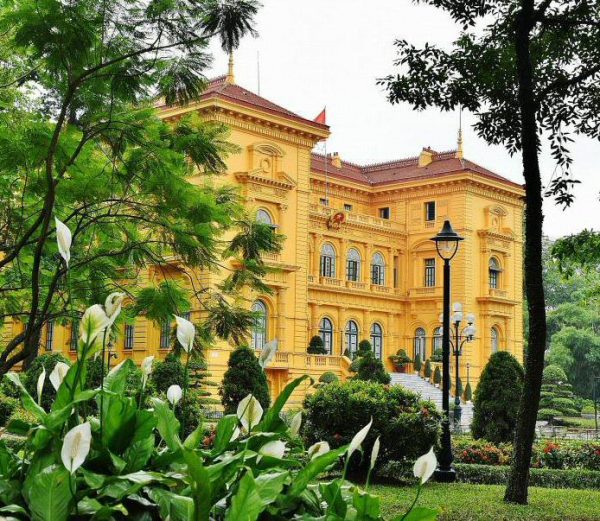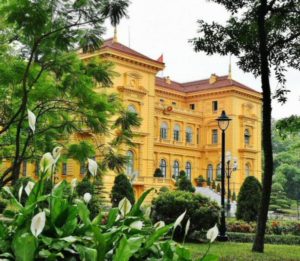 Do not be afraid to eat in street stalls , as long as you see that there are enough people eating, since that is a sign of freshness, that the food is of the day.
Our advice is that you dare to try all kinds of foods, without prejudice, and enjoy savoring each dish.
Most of the time in these street restaurants you will have to choose foods by sight, since there are not many Vietnamese who speak English.
It is a great experience to eat with chopsticks sitting in those mini-chairs and with  mini-tables   full of food and different dishes.
Also, all very cheap, because for 3 or 4 dollars you eat everything you want.
Another thing is the more westernized restaurants that take care of all the details that are more expensive and where you eat great.
7.- Where to stay in Vietnam?
Staying in Vietnam is very cheap, especially when you leave the big cities, and you do not usually have problems getting a hotel, even without prior reservation.
In any case, having such low prices, is a country where you can afford very good hotels at a very affordable price.
Beware of booking very cheap rooms because the quality standards in hotels less than 3 stars leave much to be desired.
We usually search for hotels through booking.com .
8.- What clothes to wear in Vietnam?
It is advisable to wear comfortable and comfortable clothes, sunglasses and also keep in mind that although it is hot, it is necessary to have the shoulders and pants under the knees to enter the Buddhist temples.
If you are going to wear tank tops, you should always carry a bandana or sarong with you so that you can cover your shoulders.
Important, if you go in times of great heat, bring sunscreen and a bottle of water with you always.
9.- Is Vietnam a safe country to travel?
Vietnam , like almost all of Southeast Asia is a very safe country, at no time do we feel insecure; The people are very friendly and they always welcome you all over the country with a smile.
It is only necessary to take the classic security measures that you would have in any country, since as in all the cities of the world, in the tourist areas some pickpockets always exist.
10.- How to cross the streets in Vietnam?
We give you a very important advice to survive if you are a pedestrian in the old town of big cities, such as Hanoi .
Forget the traffic regulations , because in Vietnam they do not exist in practice.
The fact that you see a zebra crossing, does not mean that you are going to yield to pass through it, the only thing that is respected, more or less, are the zebra crossings that have a traffic light
When you want to cross, just look and start walking slowly at a steady pace, looking in the direction where the bikes come.
You will see how the bikes begin to draw you as a river does with the stones that you find in your path.
Some motorcycles will whistle you, but not because you're doing something wrong, if not so that you know what's coming and what trajectory they have. An authentic madness!
11.- Should we tip in Vietnam?
It is advisable to leave a tip , especially in restaurants and hotel porters.
Their salaries are usually very low and they will always appreciate those tips.
12.- Do we have to bargain in Vietnam?
When you go to buy at any street clothing stall, if you have to bargain , and the ideal price is usually less than half the price you ask at home, but it depends on your skill.
If you are going to move in a tuk-tuk , you must also bargain the price.
13.- How are the plugs in Vietnam? There is WIFI?
The plugs in Vietnam have a voltage of 220V, and are the usual in our country, so you  do not need adapters .
In hotels with at least 4 stars usually have good Wi-  Fi connection , but in restaurants in cities it is more difficult to find it.
Eye!! that restaurants usually use the Wi – Fi claim and then when they enter they tell you that it does not work for them.