I tell you that it is not difficult because in many pubs, either at noon or at night, around a table sits a group of musicians and with their violins, flutes or accordions animate the evening of the many customers who are taking a Guinness , synonymous with beer in Ireland .
But if there is a place that has great fame for its musical evenings is the Matt Molloy's pub , which you find in Westport , in the county of Mayo , in the west of Ireland.
Matt Molloy , the owner of the pub , is a prestigious Irish flute player who since the 1980s has been a member of The  Chieftains , one of the most emblematic groups of traditional music in that country.
If you are a fan of this type of music, as it is my case, on your trip along the  Atlantic coastal route in Ireland you should not miss this pub , whose origins date back to 1896.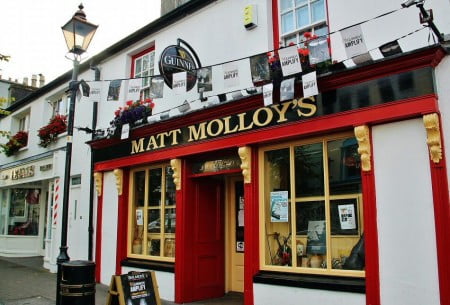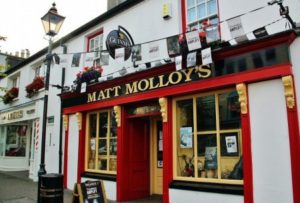 When after dinner you go to Matt Molloy's , ask for a Guinness and go to the back room and try to get settled, because when the music starts to play, it will be packed.
In the video that accompanies this article you will see the great atmosphere that is lived in the Matt Molloy's pub during one of the sessions of Irish music.
Visit Westport
But in your visit to Westport you will also have the opportunity to walk through its streets and enjoy the charm of this town and very caring Irish people.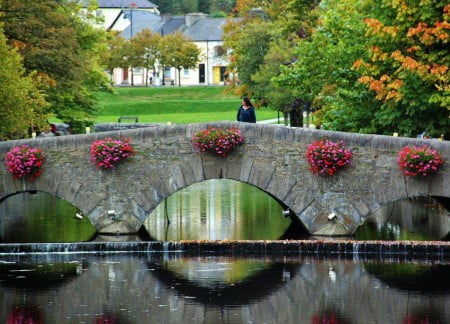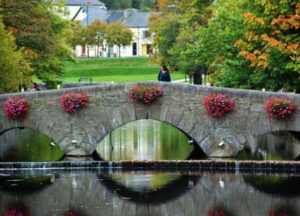 Westport has a long history, and it reached relevance during the sixteenth century to be the area where the then famous pirate queen  Grace O Malley. 
From your adventures you can get more knowledge during your visit to the Westport House , a large 18th century mansion that is now the main tourist attraction of this beautiful Irish town.
The colorful facades of their houses, full of flowers in the summer, or a stroll along the shore of the river, will be memories that will surely remain when you return from your trip through this area of ​​the west of Ireland.