Almost certainly your visit to the city of Doha will be due to a stopover of your flight with Qatar Airways to some destination of the Asian or African continents.
This is another alternative to making the trip via Dubai, which will allow you to fly with Qatar Airways, which in 2015 was awarded the Skytrax Prize as the Best Airline in the World and thus verify the good reasons for this award.
Now, when making your intercontinental flight via Qatar you can plan a short stay that does not allow you to leave the airport for some time.
Or, against a stay of a few hours that instead gives you enough time to make a visit of a few hours from the city of Doha .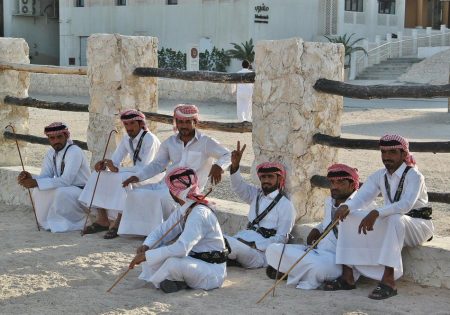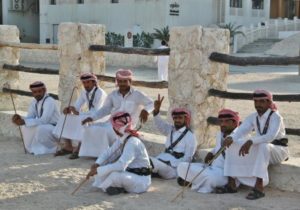 And, finally, set the scale so that you spend one or two nights in Doha to make a more complete visit, or even sign up for a 4 × 4 trip to the desert.
What to see in Doha
For the different options, and with the experience of my recent trip to Qatar , here are several suggestions on what to see and do in Doha .
Hamad Airport
In the case of the first option, which you can not leave the airport, you should know that Hamad International Airport is one of the most modern and comfortable in the world.
Opened in May 2014, in addition to more than 70 shops and boutiques and more than 30 restaurants and cafés, at the Doha airport you will find a VIP room with capacity for more than a thousand visitors at the same time and with the services of a five-star hotel. stars
In addition to various other leisure and services rooms, such as relaxation rooms, games for children, nurseries or for smokers, at the Hamad airport you have a hotel for hours .
Effectively you can stay at the hotel with stays of three, six, twelve or 24 hours.
And something that really struck me is its Spa Vitality that includes a 25 meter long pool in the center of the airport, as well as massage rooms or squash courts .
In short, you can enjoy a luxurious stay.
Doha Corniche Promenade
Regardless of how you organize your visit, either on your own, with a hired guide or with the free Qatar Airways tour , the Doha Corniche promenade will be a highlight of your visit.
On this walk that extends up to seven kilometers along the Bay of Doha you will have the views of the famous skyline of the financial district of the capital of Qatar.
The ideal spot to stop to take pictures is near the Islamic Art museum building , where there is also the port where the traditional boats used to collect pearls , and which are now used for tourist cruises and events.
Museum of Islamic Art
Located in one of the artificial islands of Doha , next to the aforementioned promenade, the Museum of Islamic Art is a building of very modern design where on five floors there are several thematic exhibitions of this art.
In particular they are objects of crafts and decorative arts of 14 centuries of history, and the entrance is free to visit the permanent collection and you will only have to pay entrance to see the temporary exhibitions.
An ideal place to deepen the great artistic richness of Arab art.
Katara Cultural Center
Another of the typical visits in your tour of Doha is the Katara Cultural Center , which also has the name of the Village of Culture and Creation .
It is a complex of buildings whose nerve center is a large open-air auditorium , but where you will also see a mosque with the golden minaret tower or even some curious constructions that emulate the traditional aviaries .
In this cultural center you can visit art galleries and exhibitions, or attend concerts or theatrical or opera shows.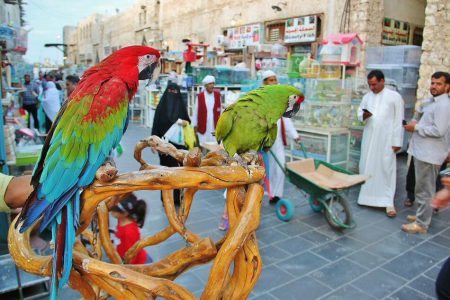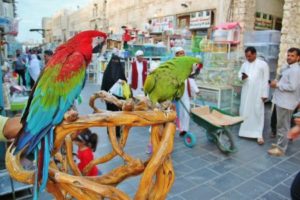 Souq Souif Wasif
Beyond the most modern architectural aspect of Doha , in the capital of Qatar you also find a more traditional corner, and more in tune with what you can expect to see in an Arab country.
I refer to Souq Wasif Souk , where in a large block of streets you find the atmosphere typical of the Arab souks, yes, with a "point" of order and cleanliness that is not so usual.
In the souk of Doha , of course you find shops selling clothing, spices, crafts, antiques and all kinds of objects typical of these Arab markets.
You also have bars, tea shops and restaurants, and as you can imagine, the visit will be accompanied by many tourists because Souq Wasif is a must visit in Doha.
Doha Mall
And if what attracts you are the large mall type malls , in Doha you can also visit a really spectacular one.
In a large building that houses more than 35 stores where there is no lack of luxury, you will walk through wide corridors with marble floors and, above all, you will find places of Las Vegas , like the area that emulates the canals of Venice (as the Venice hotel of said city of the western United States).
I assure you that if you are looking for a large and very modern shopping center, the one in Doha will  not disappoint you.
Tour 4 × 4 Safari in the desert Qatar
Did you know that on your trip to Qatar you can surf the desert dunes in a luxurious 4 × 4?
If this tourist activity appeals to you, in your scale in Doha you should opt for a stay of one or two nights.
If you want to get an idea of ​​the sensations that you can have, do not miss the video that accompanies this article.
Luxury hotels in Doha
And one last tip for your stay in Doha.
If you want to complete a true luxury experience in the Qatari capital, I will recommend two hotels that are currently the most cutting-edge and fashionable: the Shangri-La and the Marsa Malaz Kempinski .
In these hotels you will understand what is Arab luxury .