Of course he had already tasted his famous Guinness beer , whose old factory has become an essential visit in Dublin .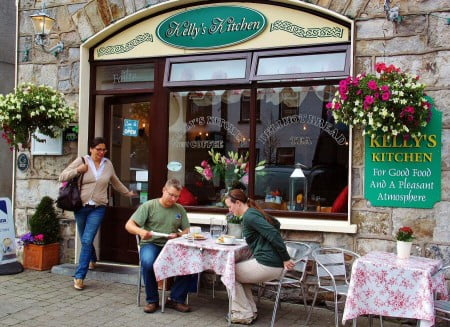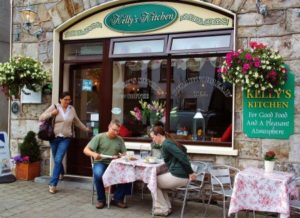 But what are you going to eat in Ireland ? And what are the most typical dishes that you will find in the menus of their restaurants?
What to eat in Ireland
From the outset I tell you that, as happens in most European countries, about 12.30 or 13 o'clock you should already consider sitting down to eat.
For lunch, a very popular establishment is the tea room , where you can make a more informal and quick meal.
When you sit at the table of a tea room , or any restaurant, at the entrance you will be served a selection of breads with butter, as well as natural water, sometimes served with lemon.
Of the loaves I highlight the black integrals and, on the other hand, the fluffy made with soda.
The most typical way to start a meal in Ireland (as it happens in Scotland) is by taking the soup of the day .
Actually it is not a soup as we understand it, but it is a vegetable cream , but you can choose the soup known as chowder , which includes pieces of fish and is made with cream.
Typical Irish dishes
When it comes to eating in Ireland , as a main course you have a wide variety of fish and meat.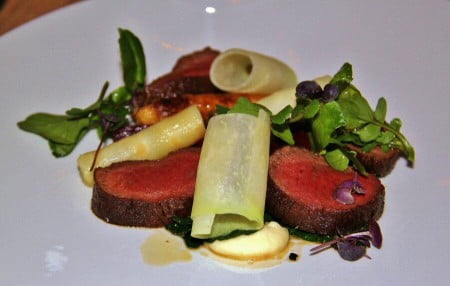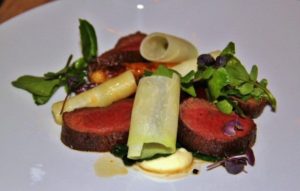 In the case of fish, from salmon to fresh Atlantic fish , such as cod or sole, sometimes made with a mild breaded. You can also find fish with the popular formula of fish and chips .
Another option is mussels, dishes made with crabs and even oysters.
And with respect to meat , a typical dish is the Stew , a stew that comes with Guinness beer sauce , but you can also have a tasty steak from the veal or the Irish ox. Or a dish made with lamb, chicken or pork.
I'll tell you that meat or fish cakes are also very popular.
At meals, the main courses are always accompanied by sources of mashed potatoes and vegetables of different types, so in reality, if you only ask for a main course, you will surely have enough.
Regarding drinks, you can accompany the food with beer or with white or red wines from different countries of origin, such as France, Italy, Spain, Chile or Australia.
Finally, they offer you desserts with cakes and ice cream.
At the time of paying the bill for food, I tell you that the typical soups and creams, in standard restaurants , will cost you from 4 to 6 euros; the main dishes, from 8 to 15 euros; and the desserts, about 6 euros.
Beers in Ireland
Beer deserves special mention, with the aforementioned Guinness as a true national drink.
But apart from this famous black beer, you can also drink Irish blonde beer, like the Hart , or toast, like the Smithwicks or the  Kilkerny .
Beer in a typical Irish pub will cost between 5 and 6 euros, with Guinness being the cheapest. In a restaurant it will be more expensive.
Finally I will tell you that it is also very popular to have a coffee or a tea in the aforementioned tea room , especially in the early afternoon. They will cost you from 2 to 3 euros, and if you accompany it with a rich piece of cake or a muffin, you will pay an additional 3.50 euros.
In summary, the Irish cuisine has surprised me with its great variety of dishes, which will be a good complement during your trip through its villages and beautiful nature landscapes.