One of the surprises that your trip will bring to Marrakech , in Morocco , is the great atmosphere that is experienced at dusk in the Jemaa El Fna square.
Surely this great plaza you will have discovered during your day trip, but the visit will be incomplete if you do not know it during the night.
The advice is that when the afternoon starts to fall you have to return to this great nerve center of the Medina and the city of Marrakech .
You will see how from mid-afternoon a great whirlwind occurs in the esplanade that is in front of the main entrance of the Souk .
The cars arrive with the metallic structures of the food bars that, after being installed quickly, will soon populate the square.
From that moment, this area is full of people coming to dinner.
I anticipate that it is not a visit of the taste of the entire public.
When you walk among these beach bars of Jemaa El Fna you will find yourself surrounded by the great smoke coming from the traveling kitchens, and you will also be continually "assaulted" by the "hooks" that urgently invite you to dine at one of them.
If you want cheap dinner in Marrakech , this is a good option, although not open to "suspicious" stomachs.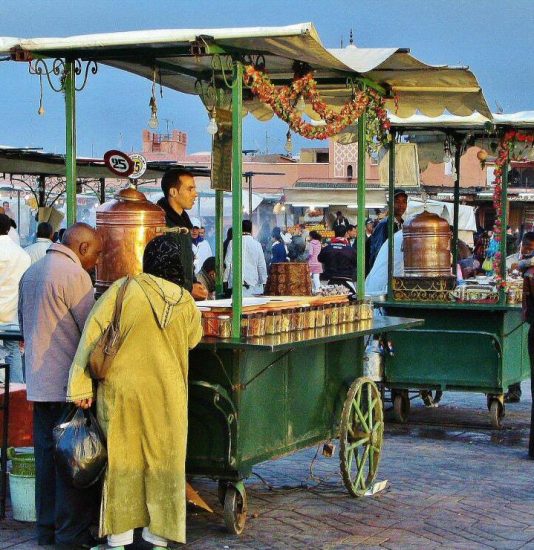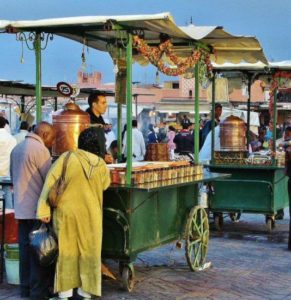 A dinner at one of these chiringuitos in the Jemaa El Fna square in Marrakech can cost you around 5.5 euros per person.
All in all, a must experience if you want to experience the most popular Marrakech.