My image of Vienna is associated with a beautiful city, clean, neat, with great palaces and a lot of classical music. However, the promotional campaign carried out by the city of Vienna during these weeks is undoubtedly an invitation to rediscover the Austrian capital.
The new  video  of Iván has been made in Vienna, within the framework of a tourist promotion campaign, and it is an advance of his new album  Val Miñor-Madrid. History and chronology of the world that will be presented in the next month of October.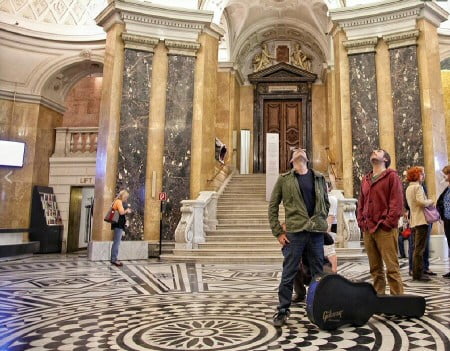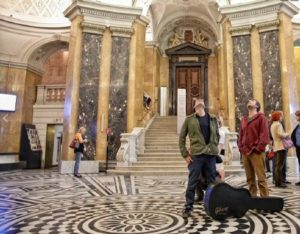 Through this video we have the opportunity to discover a  new image of Vienna  as a modern city , which combines its historical past with new trends in culture and leisure.
Thus, in the video clip Iván Ferreiro makes an experiential tour of the new Vienna, while presenting two unreleased tracks that are included in the album,  A restless pursues my soul  and The end of eternity .
Starting from the modern 25- hour boutique hotel , Iván and Amaro discover the Museum Quarter , where you will find a combination of art, gastronomy and architecture, both baroque and modern. And there are also shops with the most current brands.
Other stages used to make the video clip were the terrace of the Museum of Natural History , as well as the shopping areas of the 7th district.
That if a visit to Vienna can not miss the giant ferris wheel of the Prater , or a boat trip on the Danube river , scenarios that Ivan Ferreiro also shows us .
And from a gastronomic point of view, restaurants  Palmenhaus , Halle or Glacis Beisl take center stage , and you do not miss a more traditional enclave, such as the historic Café Central .
Another enclave of the most modern Vienna , the club "beach bar"  Strandbar Herrmann , on the banks of the Danube, is the setting for the concert during which Ivan plays his two new songs.
In short, this video clip that you can see in this post is a combination of current music with the new image of Vienna. Without a doubt, I have to go back to discover it.