If you are planning your trip to this exotic country, it is important that you have all the essential information  to be able to enjoy it.
That's why we leave you some useful tips  that you should know before traveling to Laos .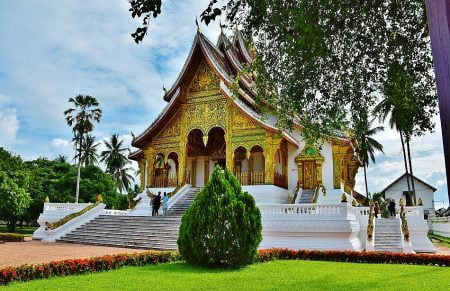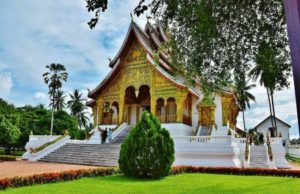 1 Where is Laos?
Laos is a landlocked Southeast Asian country , which is surrounded by five countries bordering China to the north, Myanmar to the northwest, Thailand and Cambodia to the south, and Vietnam to the west.
It is located between the mountains of the Annamite mountain range ,  which serves as a separation with Vietnam, and with the Mekong River  to the south making natural border with the other four countries.
In the northern part it is a mountainous country, and the further south Laos begins to become a territory of plains.
2 Hire insurance to travel to Laos
This may be the most important advice you need to know to travel to Southeast Asia : do not travel without taking out travel insurance for those days.
It can be very expensive if you have a medical problem in the country because you would have to pay the full cost of the treatment and often we are not aware of the very high costs involved.
We never think that anything could happen to us, but in the event that it happens and we do not have insurance,  we can have a serious problem.
In these countries medicine is private and not too good , so it is essential to have travel insurance that covers you in case you need treatment or a transfer to another country to be treated there.
There are many insurances that can be hired, but I will tell you that we travel with IATI , a company that specializes in this type of travel and that has become a good reference among those of us who are frequent travelers.
3 Religion and temples in Laos
The majority of the population of Laos is Buddhist , more than 60%.
In spite of this there are also other religions such as the animistic cult phii , officially forbidden, the Hindu , and to a lesser extent by the reminiscences of the French colonies, Christianity .
When entering the temples it is necessary to have the shoulders covered , so if you take them to the air, you should cover yourself with a sarong.
You also always have to take off your shoes  at the entrance to the temples, so it is ideal to wear flip flops. In addition you have to wear pants below the knees.
4 Where to change currency in Laos?
To change currency there are several exchange stations around the city.
The change of the currency is 1 euro is almost 9400 kips , but in each position you have a sign with the changes. There is not much difference between one and the other.
There are also many ATMs where you can withdraw money, the symbol is ATM, and you will be charged a commission of around 2 euros.
 5 Hire excursions in Luang Prabang
If, for example, you want to visit the Kuang Si Falls , take a cruise on the Mekong River , or hire a ride on elephants ,  there are several places around the cities that offer excursions.
The prices range between 20 and 50 dollars depending on the amount of excursions you hire (in the case of taking a pack) and the duration of them.
So there is a pack of two days with guided tours or just transportation, that if in English. It is best to go to one of those places and ask for information there.
6 Transportation in Laos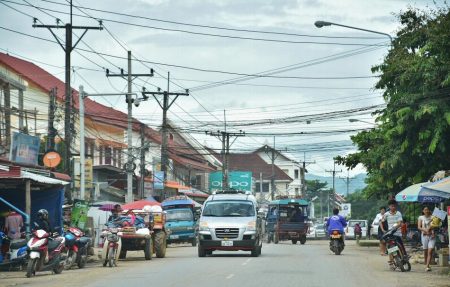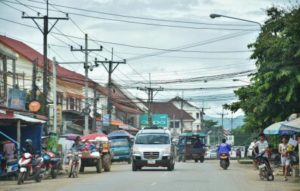 At the excursion sites, drivers are usually included in the excursions in case you do not want to drive.
But if you want to move on your own, the best thing you can do is rent a motorcycle or car , but you have to know that you need several things.
The international driver's license is essential; If not, they will not let you rent a vehicle.
To have internet on your mobile and be able to use the map, it is advisable to buy a Sim card  , which you sell at the same airport.
The roads are not well marked and can be chaotic despite being a small population.
And something that seems obvious is knowing how to drive a motorcycle if you rent it, and I say that because there are many motorcycles on the streets and apparently there are no traffic regulations, so it is advisable to have handling skills.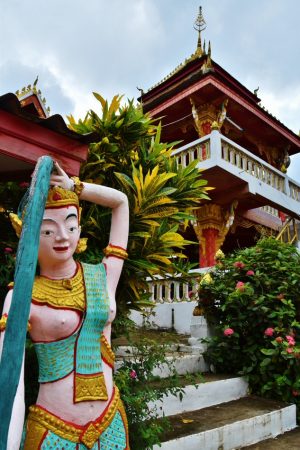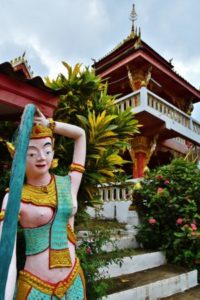 In addition, when renting it you have to see if it is a type of automatic gears scooter or if it is a motorcycle with changes and brake on the foot.
You would not be the first ones who do not realize when they pick it up and end up having an accident.
On our trip through Southeast Asia we have seen many Western tourists injured by motorcycle crashes.
Despite this driving chaos, it must be said that everyone drives very slowly through the country, which will facilitate adaptation.
7 Is Laos safe?
Laos a very very safe country, there is no problem with taking the cameras in sight, nor for walking at night.
In spite of that, the pickpockets exist in all the cities of the world, but in our case during the trip to Laos at no time we had any feeling of insecurity
8 Where to sleep in Laos
Hotels in Laos are really cheap, so it's worthwhile to indulge yourself and stay in one of the hotels that occupy French colonial buildings.
Here you can book a hotel for your trip to Laos .
9 What to eat in Laos
The typical food is quite similar to Thai. Most foods include rice  of various types, including the sticky one that is also used to make the characteristic rice vinegar.
Rice is the basis of food and is always combined with vegetables, chicken, pork and river fish.
They usually include touches of flavor with coriander, citrus juices or tamarind, touches of mint, ginger, hot chili peppers and coconut milk.
French colonial influence makes bread very common, and more specifically baguettes .
Tap water is not potable, so it is recommended to consume only bottled water.
Beware of ice , which is usually made from tap water and can cause diarrhea.
As well as the fruit juices sold in the street stalls, which are mixed with non-bottled water.
Fruits like pineapple and other tropical fruits are really good.
In a good restaurant you can eat for around 10 euros per person, including drinks, while in the Night Market stalls  you can eat for around 5 euros per person.
To put a guide price, in street stalls a brochette with a chicken thigh or a breast or almost anything, comes to cost 1 euro (about 10,000 kips ).
The river fish costs about 20,000 kips , and a beer also a euro, that is, about 10,000 kips .
10 Weather in Laos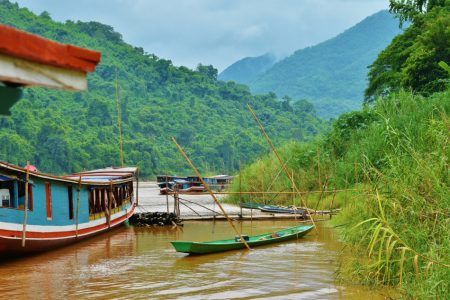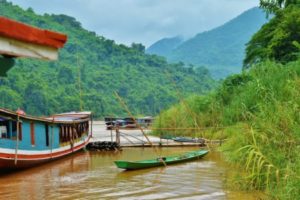 The months of November to February are when it rains least and it is considered high season . time when more tourists travel.
During the rainy season, from July to October, roads can be cut by floods.
We went at the end of June and almost every day in the afternoon it rained hard for a little while before clearing again
11 What clothes to wear in Laos?
It is advisable to wear loose and comfortable clothes, sunglasses and a small towel in case it is very hot to be able to dry.
The wipe helped us a lot.
12 Tipping in Laos
The answer is yes, but more or less there are some guide prices
To the guides about 4-5 euros per person per day and in the restaurants, 10 percent of the amount of the invoice.
13 Vaccines and medicines to travel to Laos
There is no mandatory vaccine, especially for major cities, but treatment is advised to prevent malaria if you go to tourist areas
You have to bring strong mosquito repellent and of course aspirin , ibuprofen and paracetamol .
To see exactly if you need a vaccine or special prevention, in Spain before traveling you must visit the Tropical Medicine Unit .
There you tell them in detail what trip you are going to do, what countries and areas you are going to visit, and they provide you with the recipes you need if necessary.
14 Wifi and plugs in Laos
There is usually wifi in most hotels and restaurants although it does not always work well.
The plugs have a voltage of 220V. Normal plugs, no need adapters .
15 Bargaining in Laos
Bargaining is essential in all the street stalls where you buy crafts, clothes and this kind of stuff.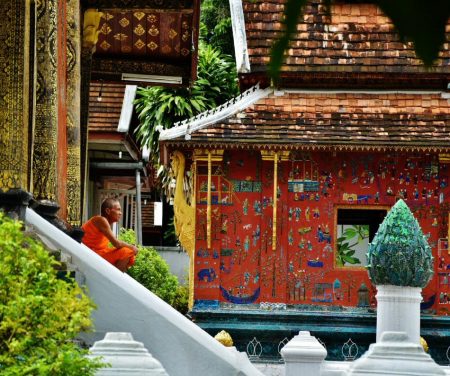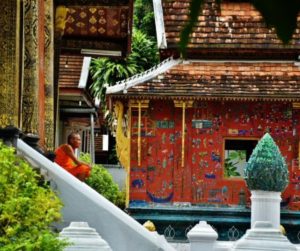 For restaurants and street food the price is fixed and there is no need to bargain. In transportation, you also have to negotiate, especially in tuk tuks .
When you bargain, the ideal is not to accept the first price and negotiate one that satisfies the two parties. In any case the country is very cheap. The average salary of those who live there is around 200 or 300 euros per month.
To give an example when we were going to buy a shirt almost always started asking for 50,000 kips , and we ended up closing the price by half or less.