The day in Varanasi , in  India , begins very early, when the first rays of the sun are still not reflected in the waters of the Ganges , or Mother Ganga , as the Hindoos respectfully call their most sacred river.
Taking a boat ride at dawn is an essential experience , apart from the special moment, to witness how little by little the city is waking up and slowly incorporating itself into its particular rhythm of life.
Everything passes slowly, in a silence broken only by the sound of the oars hitting the water and the prayers of those who, as every morning, have gone to the ghat to perform their morning ablutions .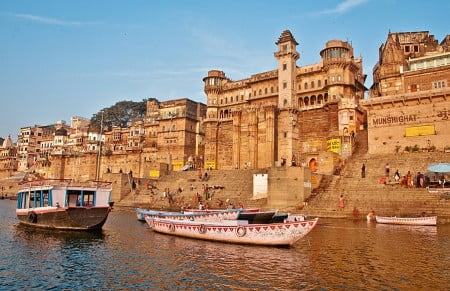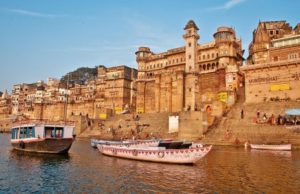 They are intimate minutes, intense, until before we realize the sun makes its appearance and the crowd returns to the city that overloaded and hectic environment, but also cheerful, so typical of the magical India .
Life in Varanasi revolves around the Ganges . and it is essential that you center your visit there.
He is life and also death, and even during the day, among the cries of vendors, charlatans and car horns, everything in the city is enveloped by that aura of spirituality that directs the acts of its inhabitants.
The best way to get to know Varanasi , undoubtedly one of the most fascinating cities in northern India, is to stroll in our air, without haste, letting the city itself surprise us at every step. We do not need to go in search of anything, the emotions will come alone to meet us.
Following the river, sooner or later we will reach the ghat  where the funeral pyres burn : an image capable of overwhelming the most sensitive, but which is part of the routine of this sacred city.
At sunset, the bids gather locals and tourists in a fire ritual in honor of Mother Ganga , who is offered prayers accompanied by candles and flowers that are deposited on its waters.
Afterwards, everything remains calm. The day is over, but the pyres will continue to burn all night in this city where the fire never goes out.