If it is also your case, you will agree with me that one of the attractions of this type of travel is to arrive at a place that you have no prior knowledge, and that by calling your attention you will be invited to make a stop to visit it.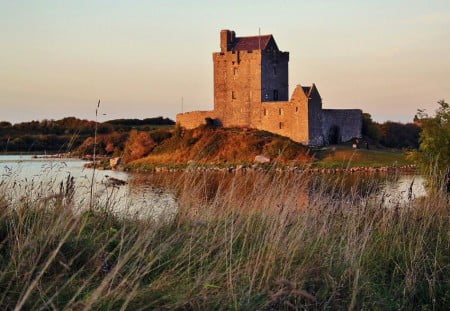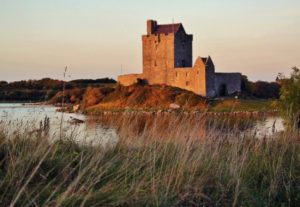 In the trip along the route of the Atlantic coast of Ireland there are many places to discover.
That would be the case, for example, of the Dunguaire castle , located just 30 kilometers south of the city of Galway , at the entrance to the small town of Kinvarra .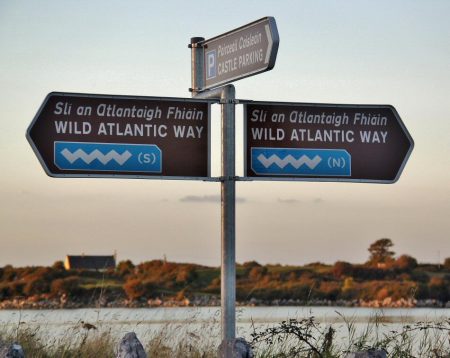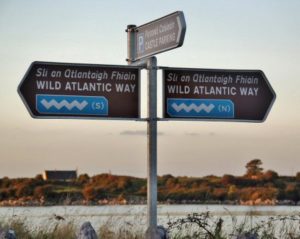 On my recent trip along this route we arrived at the castle at sunset.
It was that moment in which the already dim sunlight confers a special beauty to buildings and landscapes, which encouraged us to stop at least to take some photos.
It is a small fortification that was built in the mid-sixteenth century on a small promontory on the shores of a sea entrance.
At present  Dunguaire Castle belongs to a private institution that runs various Irish monuments and opens it to the public for visits from April to the beginning of October.
Also, in the Dunguaire Castle , among other events, medieval banquets are organized .
This search for corners will also take you back to stop for a short walk through the town of Kinvarra .
I tell you that I'm sure you'll be struck by the very colorful facades of their homes that lead to very photogenic corners and where you'll look for the best frames.